Robin Franklin
13236 Heather Moss Dr. Orlando, Florida 32837 407-460-7214 ▪ rbn_franklin@yahoo.com ▪ 407-460-8904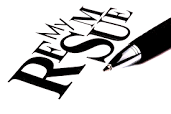 I am a friendly, loyal, and clearly dedicated individual who has an ambition to succeed in any given environment. Although I have extensive experience in the customer service and technology industry, I love to learn and amalways up to a challenge whatever the situation. I get along well with others, as well as work efficiently on my own. I am seeking a position where I can develop and excel while giving my best to an employer.
Assisted in the IT Training Department.
Successfully trained 78 new hire employees to use company databases.
Assist customers in network LAN/WAN hardware including routers, switches, and wireless networking equipment.
Collaborated in small groups in the revision of company knowledge base documents.
Acknowledged as a Subject Matter Expert.
Customer Service Analysts ▪ 02/29/2016 - Present Oracle America ▪ 7453 T.G. Lee Blvd. Orlando, Florida
Product compatibility and configuration
License reconciliation
Support entitlements and validation
Shipping inquiries
Electronic support troubleshooting and product availability
Handle open service requests that are dispatched
Implement fixes, (i.e. writing SQL scripts, and document the case for escalation)
Analyze the hardware or software problem and write case notes in the tracking system.
Tier Three Technical support▪ 06/14/2014 – 02/22/16 Bright House Networks▪ 65 Keller Rd. Maitland, Florida
Provide advance technical knowledge for Computer, Internet, Home phone, and Wireless router
Assist customer with connection of personal devises to their home network
Remote access into company owned equipment to secure and activate port forwarding and triggering for customers gaming systems, security cameras and DVR systems.
Technical Help Desk
Lan and WAN connection
Proficiency in TCP/IP Protocols
Unix/Linux
Customer need assessment
Trouble shooting Personal Computers and Routers
Microsoft Product Knowledge
Security protocols/port forwarding/port triggering
Dream weaver CC
University Of Phoenix
2017 ▪ Concentration in Networking and Security
GPA 3.69